Cllr Horton retracts Duchy of Cornwall bribe allegation


At the Annual Council meeting last Wednesday 15th July, the Leader of the Conservative Leader Cllr Alan Horton made an unqualified apology for his remarks at the previous Council meeting on 17th June, that talked of a probability that "brown paper parcels" had been passed from the Duchy of Cornwall to members of the Swale Cabinet.

Cllr Horton said "At the first virtual meeting of Swale Borough Council on Wednesday 17th June, during a debate on a motion being proposed by Cllr Bonney, I said some things that were utterly inappropriate and which I profoundly regret."

"I apologised at the time; an apology that was not immediate as it should have been, and furthermore it fell well short of what was necessary to properly apologise for my behaviour."

"I wish to be clear;"

"I unreservedly retract any allegation of wrongdoing by anyone and I truly apologise for making those allegations, indeed for all that I said, it was wrong, it was unjustified and despite my clumsy attempt to do so at the time, it was unjustifiable. "

"I wish to sincerely apologise to anyone I hurt, or who has been, or feels that they have been personally harmed by my allegations. I am all too aware that I have caused distress, anger and pain for many. I didn't intend or want to do so, and I am deeply, deeply sorry that I did."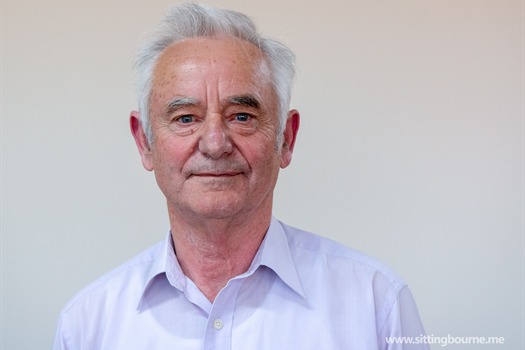 Leader of the Council, Roger Truelove said "On behalf of the Cabinet I welcome this statement. It cannot have been easy to do and I guess the last month will have caused Cllr Horton some discomfort."

"Very briefly, I would like to touch on the pain and distress referred to. Cabinet members were not just linked through references to brown parcels to "inappropriate behaviour" but to a probable criminal act. One member has found it necessary to inform his professional body. Another has had to inform various organisations of which he is Treasurer. Some members, who are not Cabinet members, were deeply offended and asked whether this is what they had come into local government for."

"Let's be robust in our meetings but let's not lower ourselves to what is common place in anti social media. And let's move on."


Comments
Showing comments 1 to 2 of 2

This is something completely new - an apology. We are not accustomed to this and again it is something that was completely alien to his predecessor and several of those he was associated with. But too late however: the damage has been done. All the apologies in the world may make the perpetrator feel better and give an element of self absolution but they do nothing for those who have been maligned. But the episode proves one thing: unless you have evidence of matters that can realistically probed and tested be prepared to face the consequences and it is a lesion to those who hold a public office and/or are in a representative capacity to engage both brain and mouth before opening the latter.
Comment by John Greenhill on 29 Jul 2020

Surely this is a resignation matter?
Comment by Name on 28 Jul 2020