Local darts fans chance their luck against Andy 'The Hammer' Hamilton
At the end of another season, challengers from numerous local pub darts teams taking part in the Sittingbourne and District Open Means Darts League gathered together for their annual presentation night with start guest of honour Andy 'The Hammer' Hamilton.
Top international darts player Andy Hamilton was pitted against fourteen local hopefuls all eager to prove themselves before presenting a number of awards and trophies to league members.
It was a light-hearted evening with Andy Hamilton taking the time to laugh and joke with his opponents before his inevitable victory, although not in every match.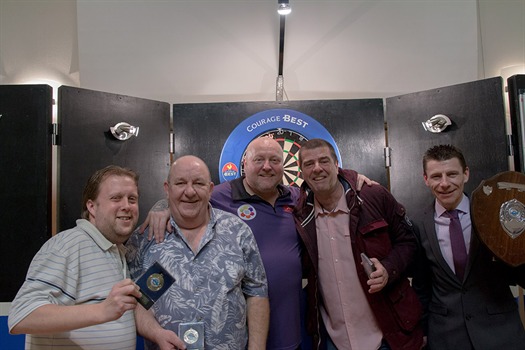 Andy Hudson
Sittingbourne.Me
Comments
Showing comments 1 to 2 of 2

Lol..Fisher didn't even play ??
Comment by Phil harris on 28 Feb 2017

How funny that Nigel Fisher was in the photo with the WINNING TEAM White Horse A
Comment by Debbie pettit on 27 Feb 2017