If you pay for car parking on your mobile you need to read this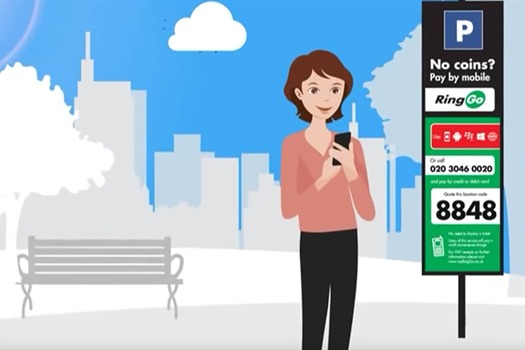 From Saturday, 9 September the cashless payment system for the council's 27 pay and display car parks will change from the existing provider to a new provide called RingGo.
Whilst the council are promoting this as an easier alternative to the present system, and I have no prior experience of the using RingGo, I suspect that it will operate in a very similar way and therefore offer very little in the way of benefits over the present system.
Cllr Alan Horton, cabinet member for safer families and communities at the council, said:
"RingGo has wide coverage across Kent, so many people will already be familiar with using the app or phone line.
"It's quick and easy to use, and once you've registered, you don't need to worry about having change in your pocket to pay for your parking.
"This should also be cheaper for drivers as there will be no convenience charges unless people want additional services such as reminders."
So unless there is some cost saving as implied above, it just means existing using will need to download a new app and go through the registration process once more and it looks like the codes for each car park are changing to, so watch out for that.
As before you can pay for your parking either via the
RingGo app
or by calling 01795 570300.
The old Phone and Pay system will no longer be available after 8 September, and to prepare for the changeover signs are being put up with information about how to use the service, and the new five digit ID number for each car park.
To find out more about how to use RingGo visit
www.myringgo.co.uk/howitworks
Andy Hudson
Sittingbourne.Me
Comments
There are currently no comments.