Inside Out Art Exhibition


A fascinating and thought provoking art exhibition has opened Upstairs in Bourne Creative run by the Swale Art Forum in the Forum, Sittingbourne High Street.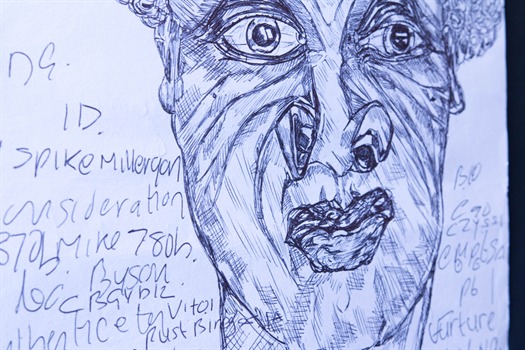 People who are incarcerated, some of which have mental health issues, have created the sixty artworks on display. Edgy urban art pieces share the space with expressive visions, delicate portraits, intriguing life stories, imaginative tales and futuristic cityscapes.




Several of the works, including a powerful portrait of local celebrity Sir Bob Geldof, "Bob", were sold on the opening day. The artists are donating all sales money to local charity, Demelza House.
The exhibition was the brainchild of Sally Wilson who said "The benefits of the project are to show that art is a therapeutic support for mentally ill prisoners and can be a force for changing their lives as they discover creative talents which support rehabilitation and a positive approach forward."
The exhibition is a collaborative project with the Swale Arts Forum, Positive Urban Design, Oxleas NHS Foundation Trust, Manchester College and the HM Prison Services.
Many pieces shown have received awards from the Koestler Arts Trust, the UK's best known prison arts charity, which has been exhibiting, promoting and selling artworks by offenders, detainees and secure patients for over fifty years, inspiring offenders to take part in the arts, work for achievement and transform their lives.
This powerful show has to be seen!! Don't miss it…

For further information on the exhibition, please contact Sally Wilson on 01795 802278. To join Swale Arts Forum see www.swaleartsforum.co.uk




The exhibition runs from 4 September to 1 October 2015, Tuesday - Saturday 9-5pm. Closed Sunday & Monday.
Comments
There are currently no comments.