Let's go fly a kite


Kent Kite Flyers are inviting residents to join them this weekend at Milton Creek Country Park for some kite flying fun.

Bring your own kites, or come along and make your own kite with the help of Kent Kite Flyers.

It doesn't matter whether you are a complete novice or seasoned expert, everyone is welcome. Bring a picnic and sit and enjoy the colourful sky's.




I popped along today to find out more and the sun disappeared behind some very grey clouds and then the wind died too. However undeterred I stuck it out and eventually the sun made an appearance and I watched as people attempted to get their kites airborne with very little wind to carry their kite soaring into the atmosphere.




There were members of the Kent Kite Flyers with a range of kites of all sorts of shapes and sizes and then there were also plenty of residents who either brought along their own kites or choose to make and design their own with a kite supplied by Kent Kite Flyers for a small £2 donation.




Milton Creek Country Park have opened the car park for the weekend which makes access considerably easier and the event runs from 10:30 until approximately 6:00pm.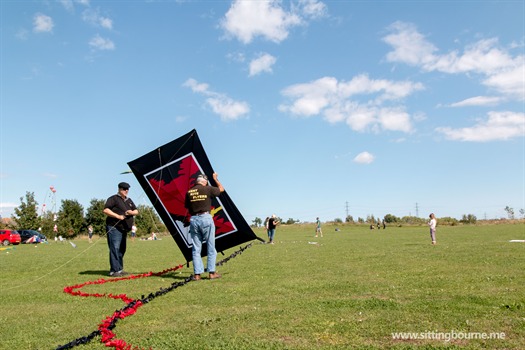 If you are interested in finding out more information about Kent Kite Flyers then do visit their website www.kentkiteflyers.com for more information. The club is very friendly and welcoming and would love some new members so don't be shy.

Andy Hudson
Sittingbourne.Me


Comments
There are currently no comments.