Local business features in "How to Spend It Well at Christmas with Phillip Schofield"
In the final episode of "How to Spend It Well at Christmas with Phillip Schofield" which will air tomorrow night at 8pm on ITV, Phillip will be tucking into this year's food and drink offerings to help you make your Christmas dinner dazzle without breaking the bank.
A segment of the programme contains a feature entitled 'Can a pre-prepared and pre-cooked turkey crown ever taste better than a turkey lovingly cooked from scratch?' which was recorded in the kitchen of local business Green Cottages Kitchen, located in Rodmersham.
In the feature, a proud home cook, Jill Martin, who spends four hours preparing food on Christmas day takes on her husband Geoff, who will be serving all pre-prepared food. They serve their turkey dinners to eight strangers in a blind taste test, and there are surprising results on taste and price.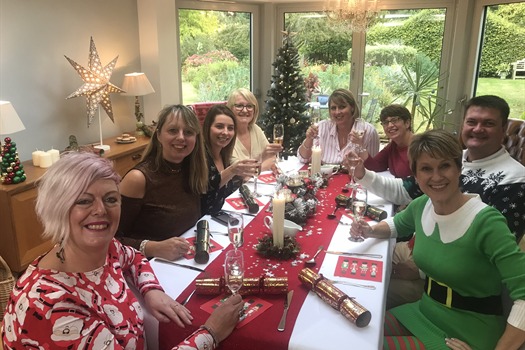 Owner of Green Cottages Monique Bonney said "The filming took place on a Sunday back in October and took an entire day, it was great fun to see it all being filmed in our kitchen and we had a feast on leftovers for the next few days!"
"Jill and Geoff Martin from Deal who compete against one another were joint winners of Couples Come Dine With Me back in 2016."
"Two local ladies Helen and Sarah also feature in the programme as two of the eight people blind taste testing the food."
"It was brilliant fun, we all tried the food, and got to see what goes on behind the scenes. The cast and crew were lovely. "
You can watch the show on ITV at 8pm this Tuesday 17th December
If you want to find out more about the baking and cookery workshops on offer at Green Cottages Kitchen please visit their website
www.green-cottages.com
Andy Hudson
Sittingbourne.Me
Comments
There are currently no comments.