MP in fake news row.
Gordon Henderson MP has accused independent councillors on Swale Borough Council of reneging on a financial commitment that could in his opinion scupper the proposed Junction 5 upgrade, but is this part of an orchestrated campaign of fake news to distract the public from the cost cutting measures instigated by his own government?
Several other Kent County Council and Swale Borough Councillors were quick to join the debate on social media expressing very similar views, but is there any credibility behind the claims being made here.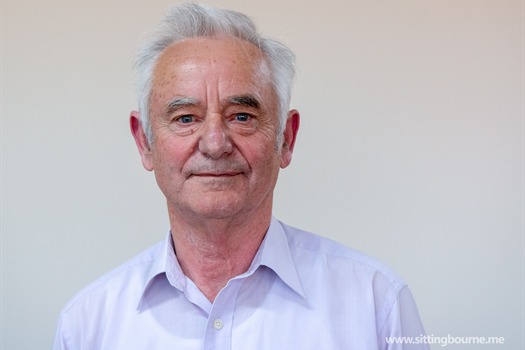 Cllr Roger Truelove, leader of the council, said:
"It would be a travesty to try to lay at the door of Swale Borough Council any responsibility for the possibility of the Junction 5 improvements being lost. A more dangerous scenario is the scrapping of the project in response to the prime minister's call to cut projects or an escalation of costs after the public inquiry supported by the MP for Faversham and Mid Kent."
"No sensible person would believe that a project listed by Highways England at over £100 million would really turn on a contribution from a borough council of £800,000."
I confess it took me by surprise to learn that Swale Borough Council was contributing to the scheme at all, as the borough council have no responsibility for the highways network what-so-ever. The upgrade of the M2 Junction 5 is a Highways England project because it is part of the national road network and should therefore be funded entirely by central government.
Any associated work on the local road network would be handled by Kent Highways which are part of Kent County Council, but in this case even they should not be involved in the funding of the project, although we already know they are.
However even more bizarrely the so-called financial commitment from Swale Borough Council doesn't actually appear to have ever existed, other than a footnote in the minutes of a meeting to approve the expenditure.
Interestingly even Gordon's attack on Swale's Independent councillors appears to be misinformed.
Gordon stated that "My suspicion is that the council's decision was driven by the Swale Independents, for whom many people voted last year. I wonder what those voters think of them now?"
However from what I can gather it was actually the leader of the council and Labour member Roger Truelove who first queried the payment with KCC.
Cllr Roger Truelove told us
"The simple facts are that Kent County Council agreed to carry out work costing £2.5 million and somehow hoodwinked the previous Borough leadership into promising £800,000 of that, a small share of government and county council expenditure but over 5% of ours."
"When the coalition came in we took the view that it is not the job of a borough council to help pay for a national project. I conveyed that view to KCC in June but asked for any written evidence that Swale had committed itself to make a gift to KCC. I have never received that evidence and we have moved on. Had it existed we would have been honour bound to fulfil it."
"Our budget is much smaller than others and we regard it as our responsibility to support our local people with better services and facilities, whilst it is the job of Highways England and the Kent Highways to facilitate improved road networks. We support their wish to improve Junction 5 but we are not handing out gratuities that should rightly be spent on Swale Council priorities."
It seems to me that the primary reason that the upgrade could potentially stall is due to an existing and significant shortfall in funding, for which the £800,000 makes little difference either way. The imminent Public Enquiry has also caused delays and added further additional costs to the project as fellow conservative MP for Faversham Helen Whately goes to battle with Gordon Henderson in support of Stockbury Parish Council over the impact of the scheme on the village of Stockbury.
Honestly, I think to commit such a large portion of the council's annual budget on this scheme was financially irresponsible, robbing Peter to pay Paul is hardly the way that local government should be conducting itself.
I really don't know how our MP and those all local conservative councillors who were so quick to join in, can justify this. £800,000 could support a great number of local services. I'm not saying this would have put the council in dire straights or anything, but it simply wasn't the right thing to do.
Yes, we all want Junction 5 to be upgraded, but at the expense of the provision of borough council services.
Andy Hudson
Sittingbourne.Me
Comments
Showing comments 1 to 2 of 2

Just turn off the traffic lights on the Stockbury roundabout and it solves the problem.As a regular user of the A249 I've found that on the rare occasions that it does run smoothly it's because the traffic lights are out of order.

Switch off the lights! that'll save us millions of pounds and years of disruption. What's wrong with a 2 week trial to see if it works? It'll cost almost nothing.

Stop building houses in Swale and that'll stop the problem from getting worse.It's not rocket science......!

Whenever I see this issue discussed I put forward this argument, to date I've never had a response from our MP or anyone in Local Government.
Comment by Steve Rood on 16 Jan 2020

I have to navigate my way around the Stockbury A249 roundabout twice a day, five days a week whilst avoiding the idiots who have no driving ability. Even if the Junction 5 improvements were to start tomorrow if the work progressed at the same rate as the M20 idiot (so called smart) motorway downgrade work it will take years to complete by which time I will be pass caring anyway.
Comment by James on 16 Jan 2020