Town Centre Regeneration Plans Scrapped
Development of the Cockleshell Walk and Spring Street car parks and the land next to Fountains Street has been scrapped, along with a second phase of development at Swale House and around the centre of the town, near the Swallows and Library
Swale Borough Council and The Spirit of Sittingbourne have agreed to bring their partnership to a close upon successful completion of the Leisure quarter in the Town Centre next year.
The works were delivered as part of a wider two-phase agreement with the Spirit of Sittingbourne in 2012.
The ending of the agreement means that plans to develop high rise housing on three sites, Cockleshell Walk, Spring Street car parks and the land next to Fountains Street will now not proceed. These had been assigned to Spirit under the development agreement and will now be returned to the council.
The end of the development agreement will also mean that the second phase of the development will not go ahead. This was based around a new civic centre, with residential development at the council's existing home Swale House.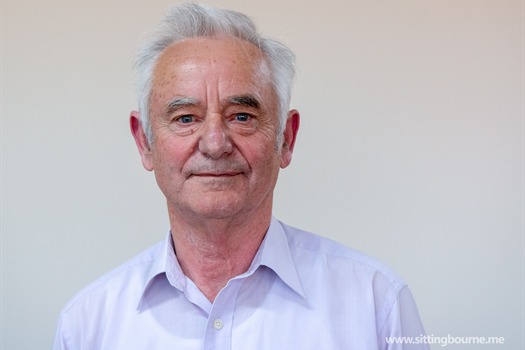 Cllr Roger Truelove, leader of the council, said:
"I appreciate the way Spirit has engaged with us since the administration changed in May."
"They understood in a constructive way that we did not wish to proceed to phase 2 of the development and that we wished to determine the future of the car park sites that were allocated to Spirit in the Development Agreement made by our predecessors."
"In the meantime, we look forward to the completion of the rest of phase 1. This is a major investment in a town that has been starved of investment for decades and the coalition is determined that it should prove to be an asset to all the people of Swale."
The retail park, delivered as part of phase 1, was opened fully let in 2018, and the multi-storey car park is now partially operational whilst works to build the hotel, cinema and restaurants are being completed.
The hotel is scheduled to be operational in next month, and the cinema should be handed over to The Light shortly afterwards. The internal works for the cinema are expected to take five months, during which time the signed-up restaurants – Nandos, Lounges, Pizza Express and Creams – will be preparing to open.
Richard Upton of U+I, one of the partners in the Spirit of Sittingbourne, said:
"We are obviously very disappointed not to be able to move ahead with Phase 2 of the scheme, but completely understand the Council's wish to think again about their development strategy for the remaining sites.
"We are very proud of the work we have done in Sittingbourne to date and we look forward very much to complete the Leisure Quarter which will make a significant positive impact on life in the centre of this great town."
Huw Evans, from Quinn Estates, also part of the Spirit of Sittingbourne said;
"The delivery of the Leisure Quarter in Sittingbourne Town Centre has been a pivotal part of the process of transforming Sittingbourne into a welcoming, destination.
"We are naturally disappointed at Swale Borough Council's decision and understand their reconsideration of phase two; we look forward to being able to work positively with them on future projects."
Comments
Showing comments 1 to 9 of 9

The whole of the area round by the Station and Car Park is a bloody eyesaw, The traffic id diabolocal now and the high street is a bloody mess, you have completely ruined Sittingbourne the place I was born in and have spent 75 years of my life in.

All the new houses are a bloody joke, we need MORE HOSPITALS, as the ones we have just can not cope, in fact we need more DOCTORS, DENTISTS, SCHOOLS, long before you build MORE HOUSES

What on earth are you doing to our Town????
Comment by Barbara Shoebridge on 18 Jan 2020

Is it my imagination but since last years elections the name of Bowles & Co's buddy builder has almost, but not quite, disappeared from the news. It seems that our gain is Ashford's loss.
Comment by James on 15 Jan 2020

What a surprise. When has anything by this council ever gone to plan, to budget or within time scales. The people within Swale council simply need to go. And the consortium members to. Everything in this town goes to pot and we've all seen it decline over the past 20 years. The high street and what was the Bell Shopping Centre area says it all. It's a dump. I'm embarrassed to live here and can't wait to leave !
Comment by ALocal on 10 Jan 2020

Best news I've heard for Sittingbourne since May. Finally, an opportunity to properly assess the future needs and sensible development opportunities for the town and provide what is beneficial, affordable and sustainable.
Although necessary, I just hope it didn't cost too much to get out of the existing arrangement to close all the car parks in the town and build overpriced apartments for people who could never go home to them because there would be nowhere to park any of their 2.3 cars.
Nice one Swale Borough Council. ?? (did I really just type that?!?)
Comment by Andy Harvey on 08 Jan 2020

So what has changed? The deal was signed and sealed, but now a new council leadership is in place they have changed their minds. Makes you wonder what they have in mind? Why would they give up on all that extra council tax income? They clearly have other plans for those sights!
Comment by Richard on 08 Jan 2020

Can I reassure Mr Lusted that no money has ever been borrowed for phase 2 nor for the residential part of phase 1.
Comment by Roger Trielove on 08 Jan 2020

The loan the council took out certainly did not cover phase 2, I don't know quite what the arrangement was with regards to the flats, but suspect that the flats were self financing and did not require funding, but I might be wrong.
Comment by Andy Hudson on 08 Jan 2020

Where will the money be spent if not completing phase 2, as rate payers i think we should know as i believe a loan was taken out for this shambles at rate payers expense.
Comment by T Lusted on 08 Jan 2020

At last, some sense! Always thought it was a bad idea to get rid of those car parks, they are needed at those sites, people would have found it very inconvenient to have to park further away if they were in West Street. Also it will reduce the volume of cars heading into St Michael's road which already gets delays at certain times.
Comment by Thelma Stagg on 08 Jan 2020