Sittingbourne regeneration plans get green light
On Monday evening councillors met for an extraordinary planning committee meeting where planning consent was given for the first phase of the £110m Spirit of Sittingbourne project to redevelop Sittingbourne town centre.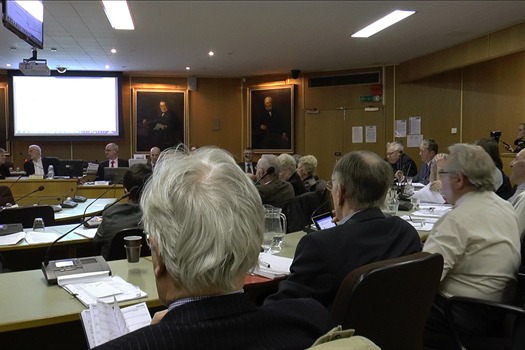 The plans which encompass six sites across the town centre includes a 7-screen cinema, restaurants, 3 apartment blocks and 4 retail units, which it is hoped will lead to the creation of 230 permanent jobs (20 in the cinema, 90 in the restaurants and 120 in retail).
What was most extraordinary about the meeting, and I've attended a few of these in my time, was the distinct lack of any serious debate on the planning issues at hand. Normally you would be hard pressed to attend such a meeting and not have to endure hours of endless repetition and discussion on the minutest of detail. Although that said, this does seem to be something of a running theme on large scale applications, particularly if controversial, where politics rather than sound planning concerns drive the decision making process.
Therefor as you might imagine the evening largely gave way to gesture politics with conservative members pitted against labour, who outnumbered could do little but plead their case.
The meeting started with guest speakers including McDonald's business manager Matthew Hogben who told the committee that whilst he did support the development overall, the application clearly fails to deal with the increase in traffic that would pass through the Mill Way junction.
Cllr Roger Truelove spoke against the application saying "The flats in Cockleshell Walk would be an unacceptable intrusion into the quality of life for the people living in Frederick Street and adjacent streets."
"The parking at Cockleshell Walk is the parking place for people using facilities at the west end of town for dentists, doctors and so on and if you take that away there is nowhere for them to park because all the surrounding streets have residential parking."
"There are too many loose ends and we get a twenty point response (from the developer) on the day of the most important planning meeting for a generation, that is unacceptable."
Cllr leader Andrew Bowles was quick to defend the application stating that "I don't think it's any secret that I support this application and I hope the planning committee will support it. I strongly believe that if the committee approve it tonight we will actually start construction in weeks if not days."
"I believe this is Sittingbourne's first chance and probably the last chance in my lifetime to decide whether it wants to actually go for the higher leagues or sit in the southern league or conference league forever more."
Other conservative members followed suit including Cllr Derek Conway who said "We're here at last, thank goodness. This is a very exciting time for us and I'm so pleased to be here and to actually be called upon to excise my duties and play an active part in what is an historical event. I have no qualms at all about endorsing this application"
Cllr Andy Booth added to the debate saying "I'm really buoyed up the 60m2 of solar panels"
Cllr Martin McCusker hit back with a swipe at the applicant saying "they cannot make enough of a profit, when we have given them the land and we are paying for the multi-storey car park that they cannot give us one house for social housing, not one."
The vote was finally carried with 12 members voting in favour and 5 against.
The scheme will be developed in public private partnership with a consortium consisting of Swale Borough Council, Essential Land and Quinn Estates.
Richard Upton, Executive Director, Development Securities said: "Spirit of Sittingbourne is an excellent example of our work in mixed-use regeneration in collaboration with local authorities and with this consent to hand we are a step closer to our ambition to be the public sector's partner of choice for regeneration.
"We are delighted to have secured planning consent for this significant development which will create a catalyst for growth in the town and we look forward to now delivering the project in partnership with the consortium."
However not everyone was as happy with the outcome.
Cllr Adam Tolhurst said "This has all been for something in the paper, so that Cllr Bowles and his colleges can say that regeneration is coming to Sittingbourne. Well it may be coming but it is going to be a very painful ride going forward."
Andy Hudson
Sittingbourne.Me
Comments
There are currently no comments.