The Great Car Parking Con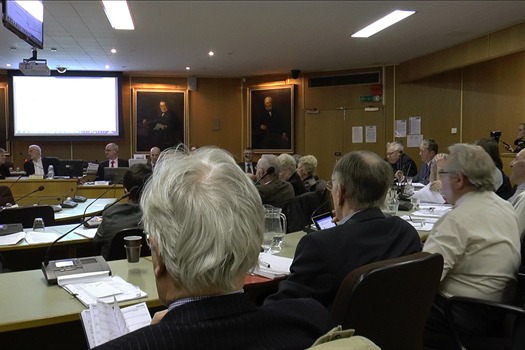 For months now I've battled with the Spirit of Sittingbourne to come clean on car parking numbers for the town centre regeneration plans and repeatedly I have been assured that there will categorically be an overall increase in car parking numbers as part of this first phase of the development.

Even last night as the Council gave the final go ahead to the proposals, Councillors sat and listened to major projects officer, James Wilson admit that the Council did not know how many spaces it had in each of their car parks, and that this meant the Council was actually going to lose 27 more spaces had previously been thought.

Given that the appendix of the report showed an overall increase of 37 spaces everyone naturally assumed that this would be reduced to 10 additional spaces overall, but as it turns out this wasn't correct either.

After more digging today we can reveal that after all the bravado, assurances and reassurances there will be a net loss of spaces, just as I had originally suspected all those months ago.

So here is what is actually set to happen
| | | |
| --- | --- | --- |
| | Before | After |
| Cockleshell Walk | 103 | 0 |
| Spring Street | 93 | 0 |
| Station Street | 28 | 0 |
| Station Forecourt | 30 | 0 |
| Forum | 161 | 98 |
| St Michael's Road | 107 | 101* |
| Multi-Storey | 0 | 308 |
| Total | 522 | 507 |
* They haven't worked this out yet, but estimate that half a dozen spaces will be lost creating a new entrance to the train station car park.
The mistakes also make the loss of long term car parking worse than anticipated which will now drop from 361 to around 101 (whatever is left of St Michael's Road) so that's an incredible 72% reduction in long term car parking provision offered by the Council.
If you use long term car parking, I'd love to know what you are planning to do once the development commences, so please let me know?
Andy Hudson
Sittingbourne.Me
Comments
Showing comments 1 to 2 of 2

I attended the meeting myself last night and spoke with two people at Swale Borough Council today to confirm this, so I can assure you that this is the situation at present. I'll see if I can not find an electronic version of the original report, but the alterations were relayed to me by phone.
Comment by Andy Hudson on 17 Mar 2015

Has this been confirmed by SBC ,who relayed this to you, would you e mail me this document,it does not stack up.
Parking is the most important part of the regeneration?
Comment by Roger Clark on 17 Mar 2015